Velcro®-On Graphics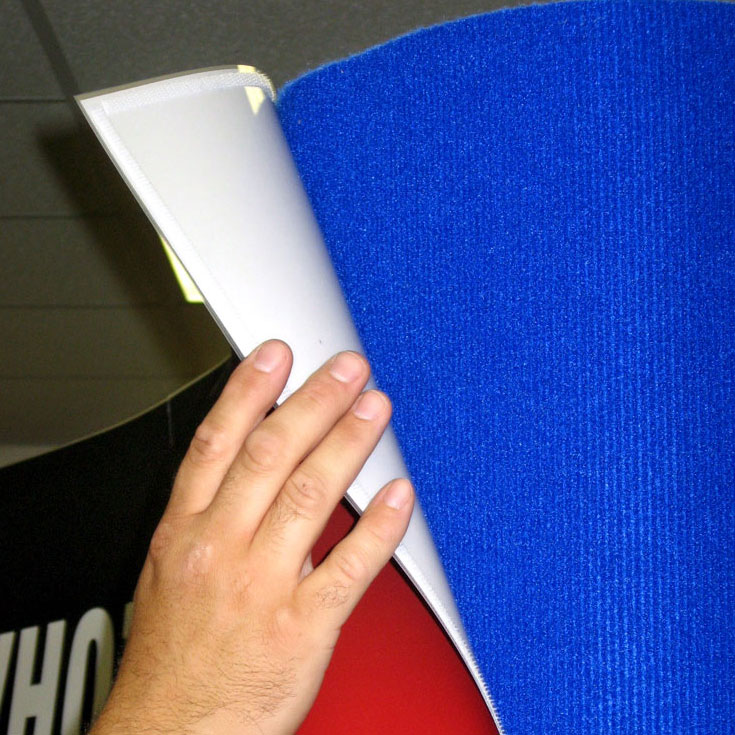 Replacing and updating your graphics is an easy way to refresh your booth, giving the exhibit a new look while remaining cost effective. Velcro®-On Graphics are printed on 45lb paper and Crystal Laminated with Velcro® strips added to the back, which are attachable and detachable to a carpet-faced booth.
Description:
Laminated with textured-finish Crystal Laminate and a heavy laminate backer for durability
1/2" Velcro® strips applied around edge on the back
Full color and vibrant UV Inks
For carpet-faced booths only
---
Common Sizes:
18" x 24"
24" x 36"
30" x 40"
36" x 48"
Maximum Size:
48" on one side
---
Pricing:
Check order form for pricing by size
---
Select Crystal Laminate from the Material options and Velcro® hooks under Enhancements
Or call us at (800) 590-7850
---