Trail Signs that Last!
For trail head kiosks and on-the-trail-signs
A trail sign from MegaPrint is direct printed on 1/8" Sintra/Komatex to give you a trail sign like you see below. These trail signs are typically much less expensive than metal trail signs, and you can have them in a few days. We can also print directly onto 1/4" Sintra/Komatex, which is tougher stuff, and onto metal sign blanks.
What's really cool is that you get full four color printing on your trail sign, and we can do it from your favorite graphic design program. You can do maps with "You Are Here" designations, photos, and logos. We've found it exceptionally helpful to have trail maps at important junctions in a trail system that let us know where we are!
If you already have a board, like in a trail head kiosk, we can send you 13 oz vinyl banner material that you can install with a staple gun.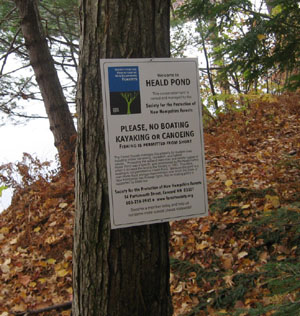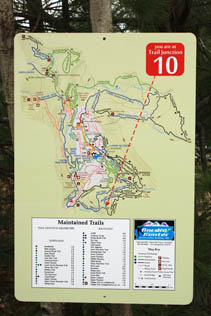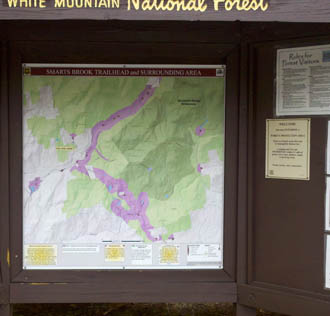 We can produce a trail sign from all the common graphic design programs. Just send us your computer file.
Lead time is 3-5 working days.
Pricing, per square foot of your order:
| | | | |
| --- | --- | --- | --- |
| Material | Under 32 sq ft | 33-100 | over 100 |
| Vinyl Banner | 5.25 | 5.25 | 4.75 |
| 1/8" Sintra | 10.95 | 8.95 | 8.40 |
| 1/4" Sintra | 15.00 | 13.00 | 12.50 |
Call us for large quantity pricing and for metal signs, which can also be printed with our digital process. Minimum Order $25.
Prices effective Jan 1, 2014 and subject to change without notice.