General Use Signage
For Affordable, Digitally Printed Signs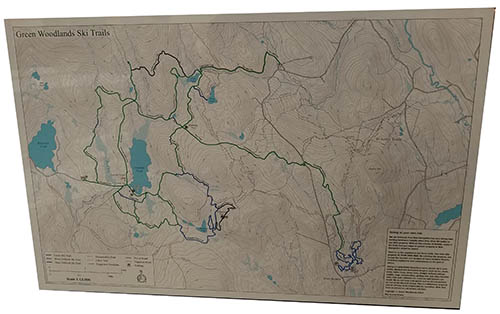 • Aluminum clad high density plastic
• Printed from all common programs
• Full Color
• Fast turnaround
• Affordable!
We print directly on 1/8" (3mm) OmegaBond with our UV printers to give you a 2-5 year life sign. OmegaBond is a rugged polyethylene core clad in aluminum and painted white. It's tough and durable, reasonably lightweight, and gives great looking signage.
Outdoor life is a function of how much sunlight the sign receives. South facing signs will have the shortest life, those that get minimal sunlight will last much longer.
What's really cool is that you get full four color printing, and we can do it from your favorite graphic design program. For instance, you can have maps with "You Are Here" designations, photos, and logos. Generally, people send us a pdf of their artwork, and we'll have your signs on the way to you in a few days.
Pricing: $15.55/square foot, with a $100 minimum order. Lead time is 5-7 working days.
Note that signs over 36x48" are too large for Fedex standard charges, and it can be pricey to ship them.
To Order: Our online ordering system is not set up to do this product, so just give us a call on 603-536-2900 to get started.
Prices effective Nov 19, 2018 and subject to change without notice.